Communication Styles - Passive, Assertive, Aggressive
Assertiveness 2 - Responding to criticism
Assertiveness 3 - Saying No and telling others what we want
Assertiveness leaflet .pdf (Adobe) file (Assertiveness pages 1,2 & 3 combined as printable document)
GAINING OUR OBJECTIVE
In order to increase our effectiveness in dealing with other people, we need to:
Clarify what we want from the interaction - be as specific about that as you can
Identify what we need to do in order to get the results we want
DEAR MAN - helping us gain our objective
D Describe the current situation
E Express your feelings and opinions
A Assert yourself by asking for what you want, or by saying no
R Reward the person - let them know what they will get out of it
M Mindful of objectives without distraction (broken record technique, ignoring attacks)
A Appear effective and competent (role play, use your acting skills)
N Negotiate alternative solutions
THE RELATIONSHIP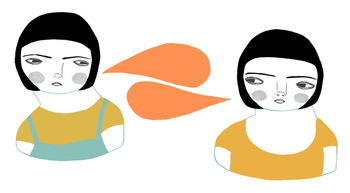 How important is this relationship for me?
What do I want this person to feel about me after this interaction?
What do I need to do, in order to keep this relationship?
Keeping the Relationship - GIVE
G Gentle manner without attack or threat
I Interest in the other person
V Validate the other person without judging
E Easy manner (with a little humour?)
SELF-RESPECT

What do I want to feel about myself after this interaction?
What do I have to do in order to feel that way about myself?
Keeping to your self-respect - FAST
F Fair to myself and others
A No Apologies for being alive
S Stick to values (not do anything I'll regret later)
T Truthful without excuses or exaggeration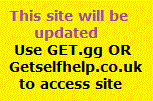 MP3 guided imagery/relaxation downloads
More information: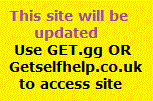 MP3 guided imagery/relaxation downloads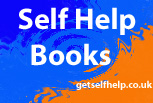 Carol Vivyan