Email CBT
Email CBT | Who is it for? | Confidentiality | How it works | Cost | About Me | Contact
How it works
You can pay session by session, or for a course of sessions, but the payment must be made in advance. I abide by professional codes of conduct of the BABCP.
There are 2 main options for email therapy.
A brief assessment for mild problems will enable you to receive self-help direction and relevant materials.

A more comprehensive assessment, formulation and treatment plan, with more extensive self-help direction and resources.
There is also a new option for live therapy via Skype - see this page.
You will be asked to complete a preliminary short questionnaire which will help identify whether email therapy is likely to be helpful for you. On receipt of this completed form, if I believe that email therapy is not suitable for you, I will advise you of where you might seek more appropriate help.
If we agree that email CBT will be helpful for your problems, the first 'consultation' will involve an assessment process where we can learn and understand more about your problems and what keeps them going. I will email you the full assessment questionnaire to complete and return to me. Payment should be made at the time of returning your completed assessment form - use the payment links on 'Cost' page.
In the case of the comprehensive assessment option, I will then draw up an initial formulation: a road map of the problem helping us to understand how the problem has come about, and how it affects you now. This formulation will help us identify our goals and plan of therapy. You will be supplied with appropriate resources, including therapy worksheets, information guides and mp3 files.
This assessment process, together with formulation, agreed goals and treatment plan, may be sufficient for you to proceed with self-help materials (which will be emailed to you, included in the cost) which may include reading material, individualised worksheets and mp3 recordings. Naturally, you can contact me via email at any time - individual email responses will be charged separately. See page about cost.
I subscribe to the Internet Society for Mental Health Online suggestions for online therapy (https://www.ismho.org/suggestions.asp) as shown below:
Informed consent
Process

Possible misunderstandings

The client should be aware that misunderstandings are possible with text-based modalities such as email (since nonverbal cues are relatively lacking)

Turnaround time

The therapist will endeavour to respond to clients emails as soon as possible after receipt, and certainly within 24 hours. If it is not able to respond within 12 hours, then the therapist will acknowledge the email and inform the client when they are likely to receive a more comprehensive response.

Privacy of the therapist

Privacy is more of an issue online than in person. The therapist has a right to his or her privacy and may wish to restrict the use of any copies or recordings the client makes of their communications. See also the below on theconfidentiality of the client.

Therapist

When the client and the therapist do not meet in person (as is the case in online therapy), the client may be less able to assess the therapist and to decide whether or not to enter into a treatment relationship with him or her.

Name

Carol Vivyan

Qualifications

The client should be informed of the qualifications of the counselor. Examples of basic qualifications are degree, license, and certification. The counselor may also wish to provide supplemental information such as areas of special training or experience.

Registered General Nurse (RGN) Nursing & Midwifery Council

Registered Mental Health Nurse (RMN) Nursing & Midwifery Council

CBT Psychotherapist (University of Southampton, post-graduate diploma) BABCP

Clinical Hypnotherapist GHR

Meridian Energy Therapies Practitioner Association of Meridian Energy Therapies

Eye-Movement Desensitisation & Reprocessing (EMDR) trained EMDR Workshops

I have completed additional training in Solution Focused Therapy, Life Coaching, and Colour Therapy.

How to confirm the above

I am registered with and/or accredited by, and abide by the professional codes of conduct of, the Nursing and Midwifery Council, the British Association of Behavioural and Cognitive Psychotherapies (Therapist Register), and the General Hypnotherapy Register.

Potential benefits

The potential benefits of email may include: (1) being able to send and receive messages at any time of day or night; (2) never having to leave messages with intermediaries; (3) avoiding intermediaries and voice mail; (4) being able to take as long as one wants to compose, and having the opportunity to reflect upon the content of email messages; (5) automatically having a record of communications to refer to later; and (6) feeling less inhibited than in person.

Potential risks

The potential risks of email may include (1) messages not being received and (2) confidentiality being breached. Emails could fail to be received if they are sent to the wrong address (which might also breach of confidentiality), treated as spam by some email service or internet service providers, failure of email system, failure of internet provision or computer devices, or if they just are not noticed by the therapist (very unlikely but possible, especially in event of e.g. therapist or family illness). Confidentiality could be breached in transit by hackers or Internet service providers or at either end by others with access to the email account or the computer. Extra safeguards should be considered when the computer is shared by others or used publicly. This website uses a confidential web-based secure email facility at safe-mail.net

Safeguards

This website uses a confidential web-based secure email facility at safe-mail.net

The client is able to set up a free safe-mail account for their own secure email exchanges. The client can take other measures to ensure themselves against potential risks such as using passwords for their computer account on a shared computer and logging off when leaving the computer.

Alternatives

There are alternatives to receiving mental health services online. Other options might include (1) receiving mental health services in person (initially via your usual doctor or health professional), (2) talking to a friend or family member, (3) exercising or meditating, or (4) not doing anything at all.

Proxies

In rare instances, a client may not be in a position to consent themselves to receive mental health services. In those cases, consent must be obtained from a parent, legal guardian, or other authorized party - and the identity of that party must be verified.
Standard operating procedure
In general, the therapist follows the same procedures when providing mental health services online as he or she would when providing them in person. In particular:
Boundaries of competence

The therapist will remain within his or her boundaries of competence and not attempt to address a problem online if he or she would not attempt to address the same problem in person.

Requirements to practice

The therapist meets the necessary requirements to provide therapy services where he or she is located. In fact, requirements where the client is located may also need to be met to make it legal to provide mental health services to that client. See also the above on qualifications.

Structure of the online services

The therapist and the client will agree on the frequency and mode of communication, the method for determining the fee, the estimated cost to the client, the method of payment, etc. (as detailed on the Cost page)

Evaluation

The therapist will adequately assess the client's problems before providing any mental health services online. The client should understand that that assessment could potentially be helped or hindered by communicating online.

Confidentiality of the client

The confidentiality of the client will be protected. Information about the client will be released only with his or her permission. The client will be informed of any exceptions to this general rule.

Records

The therapist will maintain records of the online therapy services.

Established guidelines

The therapist will of course follow the laws and other established guidelines (such as those of professional organizations) that apply to him or her.
Emergencies
Procedures

The procedures to follow in an emergency should be discussed. These procedures should address the possibility that the therapist might not immediately receive an online communication and might involve a local backup.

Local backup

Another issue specific to online mental health services is that the therapist can be a great distance from the client. This may limit the therapist's ability to respond to an emergency. The therapist will therefore in these cases request the name and telephone number of a qualified local (mental) health care provider (who preferably already knows the client, such as his or her primary care physician).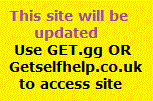 MP3 guided imagery/relaxation downloads